Description
CigoVir e-Liquid – (Virginia Tobacco) :
A Flue-cured Virginia tobacco leaves aroma of a mild flavour and nice pure taste.
Above all, CigoVirTM e-liquid replicates the citrusy of the Virginia flue-cured streaks with its natural sweetness and grassy taste. In fact, this e-Liquid is yours if you are looking for satisfying pure tobacco and smooth all day smoke. Although it has a well recognized mild taste, the slight natural sweetness is pushing it to the medium threshold.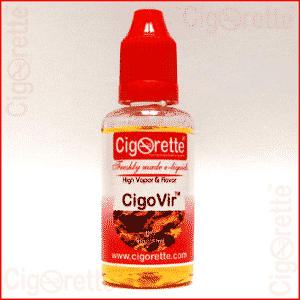 CigoVir  –  A Cigorette Inc. product
---
CigoVir e-Liquid
was last modified:
July 1st, 2021
by