Description
Cigofruit e-Liquid – (Luxury Fruit Salad Vaping Juice):
A Juicy Tutti Frutti refreshing blend of chopped fruits.
Above all, CigofruitTM tastes like the fruit salad with an added hint of floral aromas combined in balance to create bursting irresistible flavour.  Therefore, CigofruitTM e-Juice is yours if you are looking for a refreshing fruity blend and joyful vaping experience.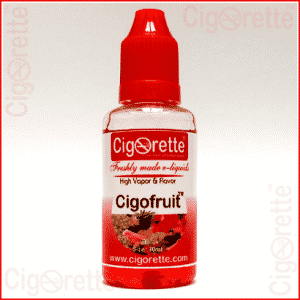 Cigofruit  –  A Cigorette Inc. product
---
Cigofruit e-Liquid
was last modified:
July 1st, 2021
by