Description
Cigonilla e-Liquid – (Mexican Vanilla Vaping Juice) :
A sensational warm aromatic Mexican Vanilla.  Above all, it has a gentle woody, earthy, spicy, and sweet taste with a distinct flavour.
Even more, CigonillaTM has a subtle floral touch and complex flavour that combines flawlessly with its pleasant, generous aromatic smell and sweet, creamy taste.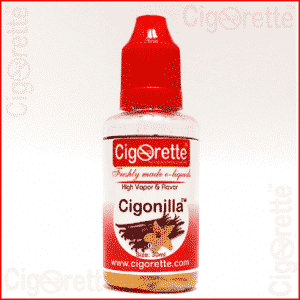 Cigonilla  –  A Cigorette Inc. product
---
Cigonilla e-Liquid
was last modified:
July 1st, 2021
by