Cigorette Inc – Canada
Cigorette Inc is a Canadian Federal Corporation specialized in the production of Cigorette® premium class e-Juice and electronic liquid products. At Cigorette®, eliquid and ejuice products are of pharmaceutical grade ingredients with reference to the US pharmacopeial standards. 
We research, develop, manufacture, quality control, and assure our vaping e-juice and eliquid products according to good Laboratory and manufacturing practices.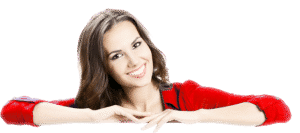 In addition to vaping e-liquids, Cigorette Inc has an active and considerable role in marketing and sales of Cigorette® and other brands' personal vaping devices, kits, and accessories. That is, of course, with a wide range of related spare parts and components.
---
Innovation
Cigorette Inc was founded in August 2014 with a clear vision and mission by a group of consultants with over 20 years of real-life experience in the pharmaceutical industry.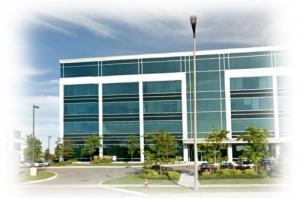 Cigorette Inc –headquartered in Mississauga/Ontario/Canada- is an innovative electronic liquid manufacturer that research and develop every Cigorette® vaping e-juice / e-liquid brand -in a way- to seek for matching the authentic taste of the tobacco cigarette, cigar, pipe, and other flavoured ejuice and shisha products. That is, of course, without the known tobacco/shisha smoking chemicals and harmful components. So that all smokers can find the most appropriate vaping alternatives; to satisfy their needs and cravings with the added value of imitating the actual act of smoking.
That will facilitate the mission of bridging between conventional smoking, to vaping, to none. Consequently, leading the way to quit harmful tobacco cigarettes.
With our rich knowledge, and strict standard operating procedures; Cigorette Inc offers the best range of electronic vaporizers with continuous supply and availability of all related accessories and change parts.  Moreover, we choose our vaping products and e-hardware very carefully; to guarantee the complete satisfaction of our customers, as well as, to overrule the unlikely event when an e-hardware could ever fail an e-liquid.
Cigarette or Cigorette –

(Smoking Tobacco or Vaping E-Juice)
Having our cutting-edge vaping e-liquids and vaporizers, in addition to, our knowledgeable staff members and competitive prices; would -for sure- lead to a profound trust in our brand and shall have a significant influence on the tobacco cigarettes' smokers to shift from Cigarette to Cigorette. That's why our optimistic goal is to differentiate between the words: Cigarette and Cigorette. As in smoking and vaping, with a clear mission to create a common interpretation of the word Cigorette® for an e-cigarette, leaving by that the word Cigarette as a shortcut reference to the harmful tobacco cigarette smoking.
---
Who We Are
was last modified:
August 3rd, 2021
by